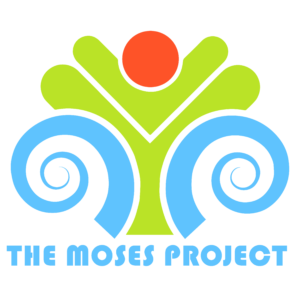 Providing Hope and a Future to Stockton-on-Tees
Giving guidance & direction
The Moses Project is a registered charitable company which provides guidance, mentoring and support to hundreds of adult males with past and current addictions to drugs and alcohol. The men usually live in chaotic circumstances and are suffering the consequences of long-term self-abuse.
We provide daily assistance with housing and benefits, introduce clients to positive lifestyles and provide not only one-to-one support but also regular team-building events and activities.
The Moses Project works closely with all the commissioned agencies, i.e. CGL, Probation and NHS Mental Health plus many more. we have developed close working links with many housing groups and the homeless section at Stockton Council.
By offering support with life's everday problems in a caring environment where everyone is welcomed we provide clients with the opportunity to recover, rebuild their lives and become re-engaged into society.
We see our clients as family. We set about helping the men see a different life in many ways and put on many events to take their minds away from their addiction. We work closely with 3 Christian Rehabilitation centres and can arrange for rapid entry into one of these centres. A supervised medical detox can be arranged if necessary.
Coffee Bus Nights
The Moses Project has its roots back in 1998/9. Brian Jones and his wife Stella were helping out on a Christian Coffee Bus that used to park in Stockton on a Thursday night and Middlesbrough on a Friday night.  Brian did not want to do it – but Stella sort of forced him! She put their names down to help out and Brian was to drive the bus. Brian. argued that he did not want to be involved with "those people". How wrong he was!  They had to go on a training course and met many people who had changed lives because of the bus and how this bus had links with Christian rehab. they were really touched to hear some terrible stories and met many lovely, precious people, badly damaged in their childhood and youth which set them on the wrong path. No-one cared for them. they were desperate and turned to drugs and alcohol to hide their pain. Take away the addiction, deal with their hurt and pain which takes away their anger and beautiful butterflies emerge.
Sadly the bus stopped soon after through lack of funding and support. Stella and Brian carried on working alone. They made many mistakes but were fast learners. They soon learned that middle-aged men were the forgotten people, many living in terrible conditions. even skips, either drinking or taking drugs until they met an early death.
What We Do
Support & Mentoring
The project provides daily support, mentoring and activities for hundreds of men who have become disengaged from society, perhaps because of their addictions or unforeseen circumstances such as unemployment or mental illness.
We accompany the men to appointments, ensuring punctual attendance and that they receive appropriate advice and understand the options made available to them.
In this way the Moses Project complements the other local such as Probation / CDL/ NHS (GP's – Mental Health Service – Crisis Team) / Housing / DWP services etc enabling them to be even more effective and achieve their aims.
Sharing Food
Every day we serve cooked meals (Mince & Dumplings/Pasta Bakes etc – cooked by our volunteers) and prepare food parcels for the needy.
Food is supplied weekly courtesy of HIS FOOD – a Christian charity which obtains food from major national suppliers at a greatly reduced cost and supplies us with our needs free of charge. We are most grateful for this free resource
Providing the men with a place to eat and enjoy fellowship with their peers, simply sitting around a table and chatting like any normal family. They share problems and we provide daily support.
HIS clothing have also provided warm garments which we distribute to those that engage with us on a regular basis