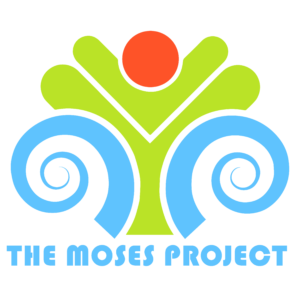 Providing Hope and a Future to Stockton-on-Tees
We positively contribute to the following:
Housing – Many of our current clients require further assistance in obtaining housing.
Employment and Training – Clients express a desire for assistance to obtain work with little or no qualifications.
Improve recovery outcomes – We make a positive difference to clients who are in despair and see no solution to their situation. We help them to believe in themselves, take control of their own lives and achieve recovery.
Increasing successful treatment exits – Boredom often leads men of all ages to despair, depression and undesirable activities. A healthy fulfilling alternative daily schedule encourages them to experience a new way to live. By ensuring their attendance and compliance with current providers we increase the likelihood of successful treatment and eventual independence.
Partnership working with Local Agencies – We work closely with all local support agencies including CRI, Lifeline, ABS, the Police, Prisons and Probation services, the NHS and Stockton Council in order to provide assistance in integrating men back into society.
We increase the focus on harm reduction, particularly steroid, alcohol and poly drug use – By promoting healthy lifestyles and informing men about the dangers of addictions.
We treat our clients as family members to build a trusting and life-changing relationship between us; using this as a platform to build up their self-confidence and self-esteem. A "tough love" approach which encourages them to feel valued and become re-engaged in society as empowered and responsible citizens.
By offering support with life's everyday problems in a caring environment where everyone is welcomed we provide clients with the opportunity to recover, rebuild their lives and become re-engaged into society.
It is our aim to expand our operation so we can provide better facilities and support to our clients in the future. Below you will find details of any of our future plans and developments.
A Moses Project building with:-
Client Accommodation (24/7 Supervision)
Purpose built office spaces
Activity Space for Group & Individual Sessions
Cooking, Washing & Bathing Facilities
Workshop / Business Facilities
Sharing Food
Every day we serve cooked meals (Mince & Dumplings/Pasta Bakes etc – cooked by our volunteers) and prepare food parcels for the needy.
Food is supplied weekly courtesy of HIS FOOD – a Christian charity which obtains food from major national suppliers at a greatly reduced cost and supplies us with our needs free of charge. We are most grateful for this free resource
Providing the men with a place to eat and enjoy fellowship with their peers, simply sitting around a table and chatting like any normal family. They share problems and we provide daily support.
HIS clothing have also provided warm garments which we distribute to those that engage with us on a regular basis